Fighting COVID-19: Breaking Down Language Barriers
Fighting COVID-19: Breaking Down Language Barriers
Voice-based artificial intelligence (AI) platforms offered by tech giants like Google and Amazon have been around for a few years. However, with the Covid-19 pandemic, this ignited greater innovation and creation of speech technologies all over the world. Since, it can be perplexing to route the flood of information being shared in response to the COVID-19 pandemic. When foreign language speakers don't have access to trusted information in their native idiom, they may scrap to understand and follow government public health and safety guidance, and the language barrier may prevent them from gaining access to emergency aid and other basic resources in a time of great need.
We can fight Covid-19 by accepting foreign language speakers, consultants, or service providers to not only expand our community's combined comeback to the COVID-19 pandemic, but also support immigrants, refugees and newcomers to feel associated and greeted during a particularly challenging and isolating time. Right now, in the days of Covid-19, our cohesion is more imperative than ever.
Communities of color have experienced higher rates of COVID-19 cases, hospitalizations, and deaths. It has been that way since the pandemic began and language barrier has been a great deal of problem in conveying to them the much-needed information, government guidance and rules and regulations and most of all the SOPs to follow. These communities could not be reached by phone, email, or text messages. For example, the Spanish community did not have access to documents, that needed to be translated in Spanish and sometimes even if translated those documents were really hard to understand, as translation was not clear and professionally done.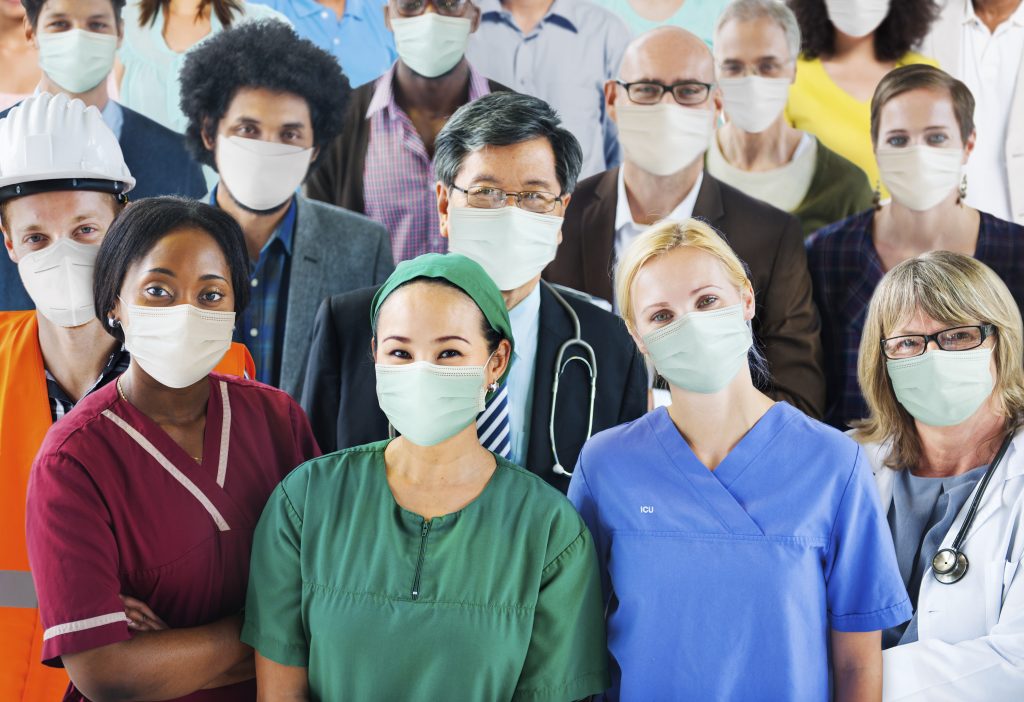 If you are reading this blog, it's safe to assume that you have a good hold on the English language. So, when you visit a hospital and meet your GP or a nurse, you can discuss your symptoms with the medical staff and in return then understand what they say in response. But not everyone is so lucky. There is a population in every country and region that may not use English as a first language, and communication blockades between patients and doctors can cause problems, especially in these times of Covid-19 crisis. Difficulty in communicating can delay or frustrate diagnosis, and patients may not understand what amounts of medication they need to take and what needs to be avoided to stay safe from the virus. In some cases, medical staff rely on a patient's relative or friend who has better grip on the English language to get the message across, but this is far from an ideal situation. But this can also be totally inappropriate if the relative or friend is underage, and they have to be involved in giving bad news across from doctor to the patient. Thus, the best approach is to use a professional interpreter who has been trained to deal with medical situations.
Language barriers in medical situations are here to stay. Lacking a common language can have an impact on taking a medical history, identifying any previous medical problems of importance, and finding out what medication they are currently on. Furthermore, the situation becomes "next to impossible" when discussing psychological conditions. In the longer term, perhaps in a decade, we could see and plan GPs from different countries setting up practices in foreign hospitals to provide first-language services to particular populations, but for the moment the communication issue remains a problem, especially in the pandemic.
It is a fact that the challenges this coronavirus pandemic has revealed- are deep-seated inequities in health care for communities of color and has augmented social and economic factors that has contributed to poor health outcomes. This language barrier has escalated problems in getting vaccination through different populations. Such people with low level access to understanding the spoken language in a country hesitate about receiving a newly approved shot — and language barriers may also make it harder to get messages countering misinformation to them.
The global village in which we live has countless welfares, making the world smaller and more connected than ever. Nevertheless, epochs of crisis like the current coronavirus outbreak climax our susceptibilities in this system and draw attention to linguistic misunderstandings that can lead to devastating results. This latest outbreak has displayed how the paths we have built between nations and people can be used to briskly spread infection in a way once unthinkable. It has also shown just how many real-life issues language barriers can cause in times of crisis, which this blog has addressed above.
The international landscape of the modern world means we have more glitches of an international nature, and epidemics like coronavirus, SARS and Ebola are upright examples of just how rapidly viruses can manipulate the networks we have built over time. An international health crisis entails an international comeback, but this is made all the more problematic by multifaceted linguistic authenticities around the sphere.
For instance, it's all well and worthy to dispute an official warning and instruction in a country in its principal language, but if not, everyone comprehends the language, it leaks everyone to possible endangerments due to lack of information, lack of mindfulness or pure misrepresentation through social media. This can aggravate a health crisis, lead to needless pressure, and make strains between linguistic minorities and the majority worse. The new coronavirus outbreak has shown many cases of language barriers causing pointless difficulties for foreigners, particularly tourists, with incompetent and chaotic methods to translation and communication.
In facing linguistic encounters, machine translations may work for very simple needs, but attention is recommended, and users should be mindful of their boundaries. Of course, for interaction with patients and the like, interpreters would be best, possibly even phone interpreters. However, for making general information widely available, it is vital for all information to be professionally and readily translated so that people who cannot communicate effectively in the local language have equal access to information, which is absolutely key to overcoming a crisis.
Translators, editors, journalists, and all people working in communication must stay on top of the novel coronavirus terminology as it is being defined. This is a methodology that all countries over the globe should implement, formulating to make sure that vital information is available in relevant languages.