Translation Data Security: Is Your Confidential Content Safe?
Translation Data Security: Is Your Confidential Content Safe?
Translators are custom to artificial intelligence (AI) to support them with their work. In contrast to the times when AI translation tools entailed of simple text editors, machines now support complete greater workloads at a significantly faster speed. Nonetheless there is a catch that not everyone is prepared for or even mindful of: client data can tumble into unidentified hands, such as those of a client's opponent. It is a precarious obligation of the translator to guard this data – often in-house and sensitive – with extremely focused security procedures.
The amplified threat of information leaks is due to the boom in the practice of modern technologies in the translation industry. It is a known fact that Language Service Providers (LSPs) use tools that are interconnected with clients' online databanks, or openly associated to the clients' internal structures, or even to other providers of external solutions. It is hence imperative to identify whether translators are working with the fortification of a source code on secure servers, or whether they are using the services of a public provider.
When you use free machine translation software for the purpose of translating documents, you essentially give that website or software the right to hoard, publish and share the content of your text. Though this might be acceptable if you're just searching restaurant menu items as a traveler, but it might lead to some severe disputes if you need to translate confidential information as a business. Free apps, tools and other free websites where you input data will frequently re-purpose data for their own advantage. Whether these websites or software's sell this data to third parties, publish it, or quietly use it for their own internal drives, you need to keep in mind that this data is at the very least being stored somewhere.
IT managers executing security risk calculations for companies must also look into the safety of translation process of business documents & work on solutions to bridge data security gaps that could possibly lead to cybersecurity threats. To bridge the data security gaps in translation process, following activities should be observed:
1. Machine translation without a "no return" clause
With the use of Google Translate or other free online translation tools, you're likely giving those websites or software's the right to repurpose, share or index your inputted data.
To avoid data being misused, pursue a secure CAT (computer assisted translation) tool that allows you to use machine translation framework to creäte first-draft translations without making your data reachable to these providers. The same goes for the storage of uploaded files.
2. Sending files for translation via email attachment
To cut down risk in language translation developments you need to make sure all collaboration takes place in one consolidated hub. Businesses who team up on translation projects frequently make the error of emailing file attachments to each other for revises and translation needs. The same goes for instant messaging through external applications.
The solution is to find a safe translation platform with a sturdy project management constituent. This will empower teams to work together efficiently with all the tools they require while consolidating their translation data and increasing output.
3. Ignoring user permission controls
Using online translation software without looking up for user permission controls, increases the risk and threat of data falling into the hands of unauthorized people or inboxes.
In other words, be certain that user permission controls are in place. If the software doesn't offer those controls, it's time to contemplate an alternative solution.
4. Not using translation memory group permissions
You may be revealing and exposing your data to unofficial users within your account by not using translation memory group permissions.
"Translation memory" consents users to boost their efficiency during the translation process by storing and reusing previous translations.
"Translation memories" are machine translation sections that have been post-edited for quality enhancements and then saved in a bilingual central repository for future recall.
"Translation memory groups" support by keeping stored translations separated by department. Some translation applications allow you to restrict a user's accessibility to specific translation memory groups. This is predominantly valuable for keeping particular project or departmental data private to nominated users.
To avoid revealing and exposing data to unofficial users, you can ease the risk in translation processes by making sure translation memory group permission controls are in place.
When selecting a translation provider or LSP, businesses should reflect on the eminence, budget, and consistency of the provider. It is also critically significant to make certain that you can rely on the third party with whom you'll be sharing all your private company documents. If right checks are not made on the provider, then you could be endangering costly data breaches. Factors to check while deciding on LSP:
Security certifications – ISO 27001 certification is the internationally recognized security standard for information assets security. An LSP that is recognized and certified with ISO proves that it has acknowledged risks and put in place precautionary actions to guard itself from information security breaches. The most reliable translation vendors have such certifications that validate professional security measures.
Encoded translation technologies – Numerous translation dealers assimilate technologies such as translation management system into their workflow. It is significant to make sure that the vendor's software is encoded so that only you and the vendor have the right to use and transfer the content.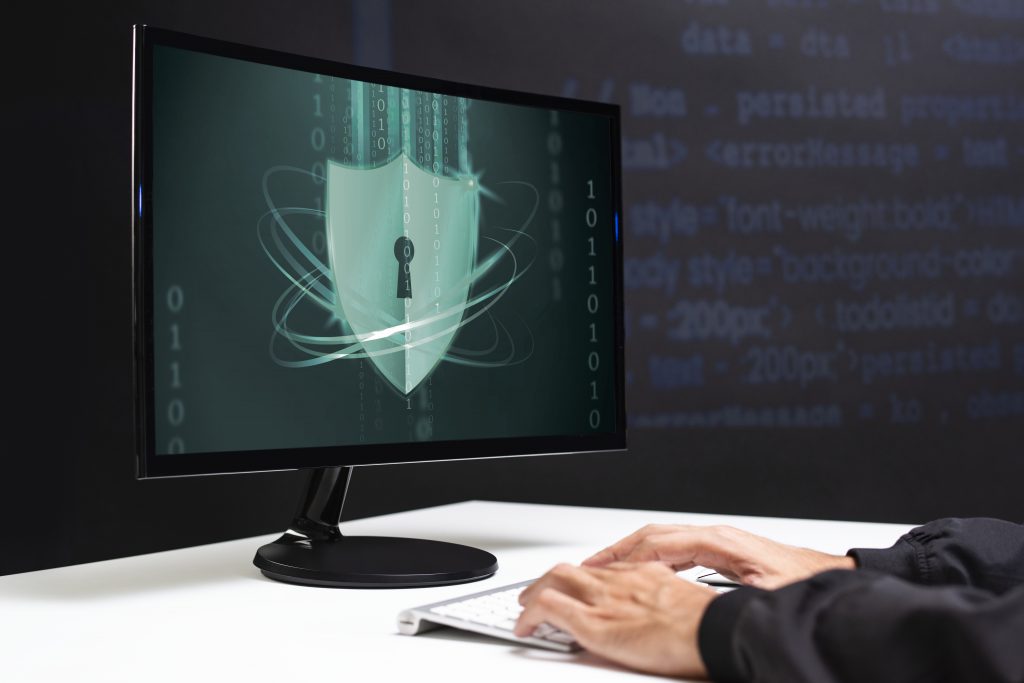 Security guidelines – To avoid accountability in data leakages it is imperative to go through vendor's security guidelines and check if they have the suitable security actions to protect your content and data.
Furthermore, Translation Management Systems assist in restructuring communication so that one doesn't need to rely on emails going back and forth between team members. A TMS acts as a chief environment for you and your translators where you can upload, translate, and publish your content securely and safely through a managed file transfer system.
If the use of emails to transfer large files and content is not avoidable, then there are some actions to take to guarantee that an email reaches its determined destination uninterrupted. Apart from being careful when entering the address in the address field, you can also add an email footer on every email you send. The following is an excerpt of a common email footer from emaildisclaimer.com:
"This email and any files transmitted with it are confidential and intended solely for the use of the individual or entity to whom they are addressed. If you have received this email in error, please notify the system manager …"
To conclude, it involves a trade-off between low operational costs and solid IT infrastructure and software for keeping confidential translation data secure and have a secure file transfer experience. The most permeable platforms are promising you cheap machine translation and communication tools, but at the same time they won't warn you about the potential risks associated with it.